2022 March Promo Benefits:
When you sign up for two terms ( 2022 Term 2 & 3 ), enjoy 2 lessons for free.
N1 to P5 sign-up deadline is 20 March 2022.
P6, Sec1 to 4 sign-up deadline is 10 Apr 2022.
2022 March Promo Terms & Conditions:
Only valid for new enrolment.
Not applicable for current students. (To know about perks for current students, please contact us at 64526252)
New enrolments after the deadlines listed for the respective levels are strictly not eligible for this promotion.
This promotion is only valid in isolation, not in conjunction with any other promotions, discounts, referral benefits, rebates or vouchers.
In the event where there are two or more ongoing promotions, the customer is only entitled to one promotion, discount or voucher.
In case of any withdrawal during 2022 Term 2 & 3, the value of any remaining lessons paid would be forfeited and non-refundable.
All standard registration fees, deposit fees and course fees applies.
Hua Cheng Education Centre Pte Ltd reserves the right, at its sole discretion to amend, withdraw or revise these terms and conditions and the gifts at any time without prior notice.
In case of any disagreement over the terms and conditions, Hua Cheng Education Centre Pte Ltd reserves the final decision on all enrolment and payment matters.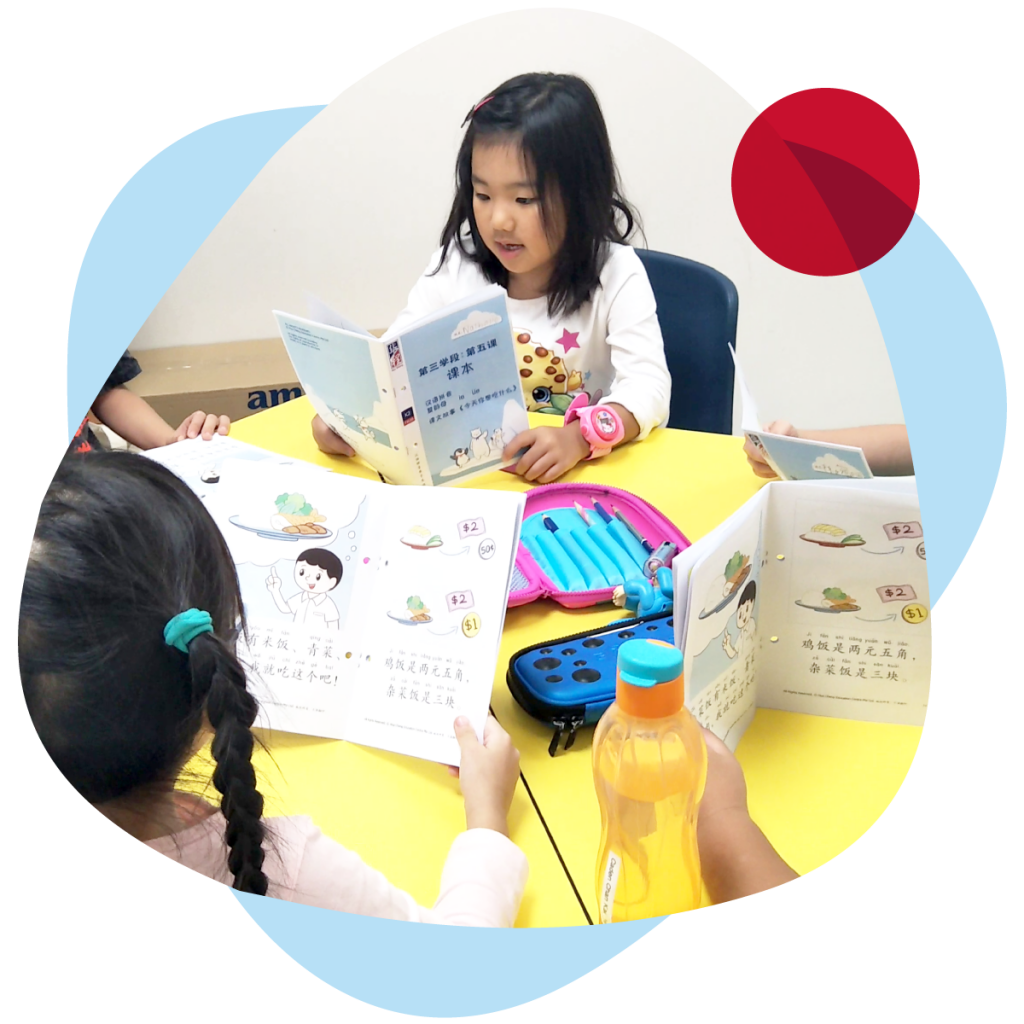 Get a head start in Chinese Language with our Preschool Courses
We communicate in Chinese during class. Children get a head start in understanding instructions in Chinese. Through fun and lively games and exercises, we develop your child's verbal and fine motor skills.
Available for levels:
N1, N2, K1, K2
K2 curriculum is specifically curated to prepare children for Primary 1 MOE syllabus. Starting from Term 1, students will learn the basics of Hanyu Pinyin (汉语拼音) and be able to read and speak proficiently by Term 4.
Our Primary Courses are formulated in line with MOE's latest Chinese syllabus.
By attending our Primary Courses, students will be well-prepared for learning of required vocabulary and sentence structures taught in schools. We have weekly Spelling (听写) exercises in line with ongoing MOE Chinese syllabus. Your child will not have to do additional worksheets or past-year papers at home. Our course content are curated by an experienced team of Chinese teachers with yearly vetting against latest school curriculum requirements.
ACE Course ( our all-rounded essential Chinese course )
CCW Course ( weekly composition writing and comprehension practice )
ELITE Course ( hybrid of ACE + CCW course )
Lessons can be attended both onsite or online.*
*subjected to current arrangements at respective centres.
Our Secondary Level Courses are specially designed for students to acquire the skill set required during secondary school level (Express/Higher Chinese) and follow closely to the MOE syllabus.
Our teachers are here to assist students in maximizing their potentials to score in their exams, through a detailed breakdown of answering techniques and pin-pointing popular tested topics.
Leave us a message and we will contact you soon!