Holidays offer children a welcomed respite from school work and daily commitments. However, with school out and long days at home, keeping your child occupied and entertained can be quite a challenge. Hua Cheng Education Centre, a Chinese language centre in Singapore has put together several holiday activities for children, such that you can make the most of your child's holiday period. Keep reading to find out more!
Engage in arts and crafts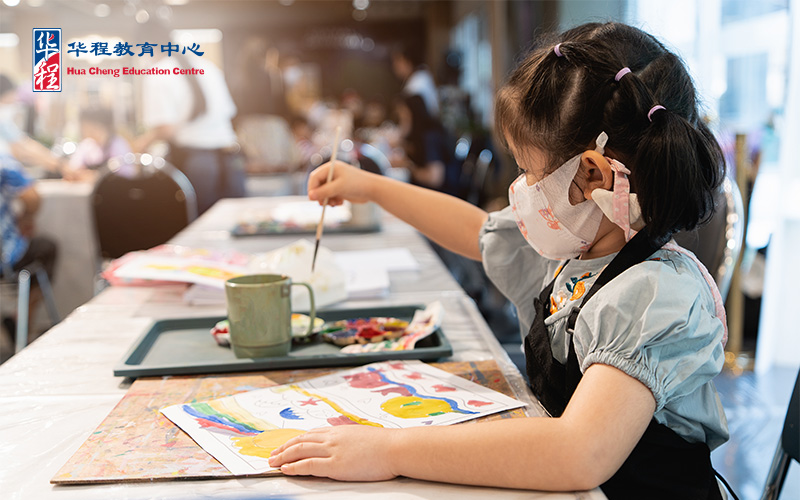 Engaging in arts and crafts is a fantastic way to stimulate creativity in your child's holiday activities. Whether they are into painting, drawing, sculpting, or other forms of artistic expression, engaging in arts and crafts can be both fun and educational.
Arts and crafts allow children to explore their imagination, improve fine motor skills, and gain a sense of accomplishment when they see their finished creations. Encourage your child to create holiday-themed artwork, like making greeting cards, ornaments, or decorations. Additionally, turning these activities into family-oriented endeavours not only fosters valuable bonding, but also results in handcrafted gifts and decorations that can be proudly displayed for years to come. At Hua Cheng Education Centre, our preschool holiday programs seamlessly integrate elements of art and craft together with story-based learning, offering students a path to discover Chinese language and culture through play.
Learn a child-friendly recipe
Cooking with your child can be an engaging way to keep children occupied during the holidays, as well as a delightful and educational experience. Choose something that's age-appropriate and safe, such as baking cookies or making homemade Chinese dumplings as a family. Cooking together can teach your child about following instructions, measuring ingredients, and time management. It's also an excellent opportunity to impart the importance of food safety and hygiene.
Learning child-friendly recipes can stimulate your child's creativity, with the liberty to decorate their cookies or pizza with their favourite toppings. This not only fills them with a sense of achievement over their culinary creation, but also ensures that they have a blast throughout the process. And the best part is, you get to enjoy the delicious results together at the end of your culinary adventure!
Enrol them in a holiday programme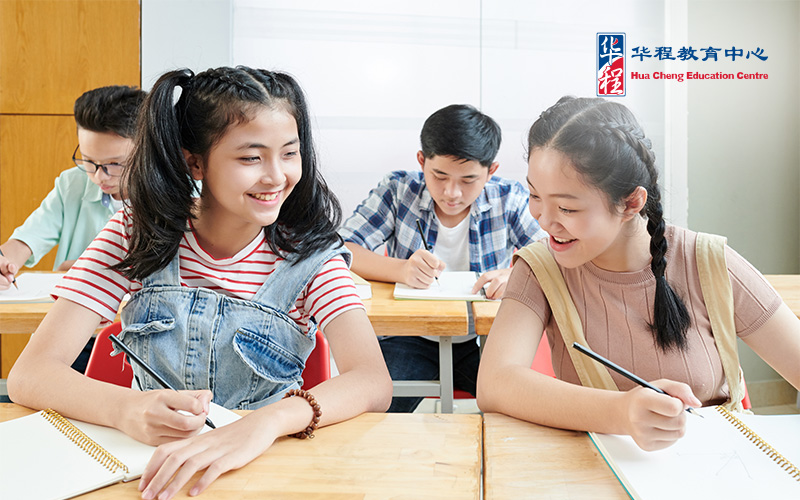 Holiday programmes can be an excellent way for your child to hone their Chinese language skills during the break. At Hua Cheng, our holiday programmes are designed to be both entertaining and educational, providing a structured and supervised environment for Preschool and Primary students.
At Hua Cheng Education Centre, holiday programmes not only offer an opportunity for children to make new friends but also enable them to acquire important scoring techniques, based on the latest MOE Chinese syllabus.
If you're looking for an effective and enriching Chinese holiday programme for your child, Hua Cheng Education Centre is here to provide an excellent solution. Our comprehensive holiday programmes are thoughtfully designed to go beyond the regular school curriculum, exposing your child to a world of knowledge, learning, and personal growth. 
Learn more: 3 Barriers That Can Hinder Your Child's Chinese Learning Journey | Hua Cheng Education Centre
Keeping your child occupied during the holidays can be a rewarding experience, offering chances to foster their creativity, cultivate life skills, and encourage personal development. With these activities incorporated into the holiday season, your child's time off from school will not only be fun but a memorable one.
Looking to make the holiday season an unforgettable one for your child? Reach out to Hua Cheng Education Centre to reap the benefits of enrolling your child into our curated holiday programmes today! 
Embark on a journey of fun and engaging Chinese language holiday programmes at Hua Cheng!
Let your children thrive in a world of language and culture like never before.
Enquire today, seats are limited for holiday programmes!