CHINESE ENRICHMENT COURSES
Carefully curated based on the latest MOE Chinese Syllabus.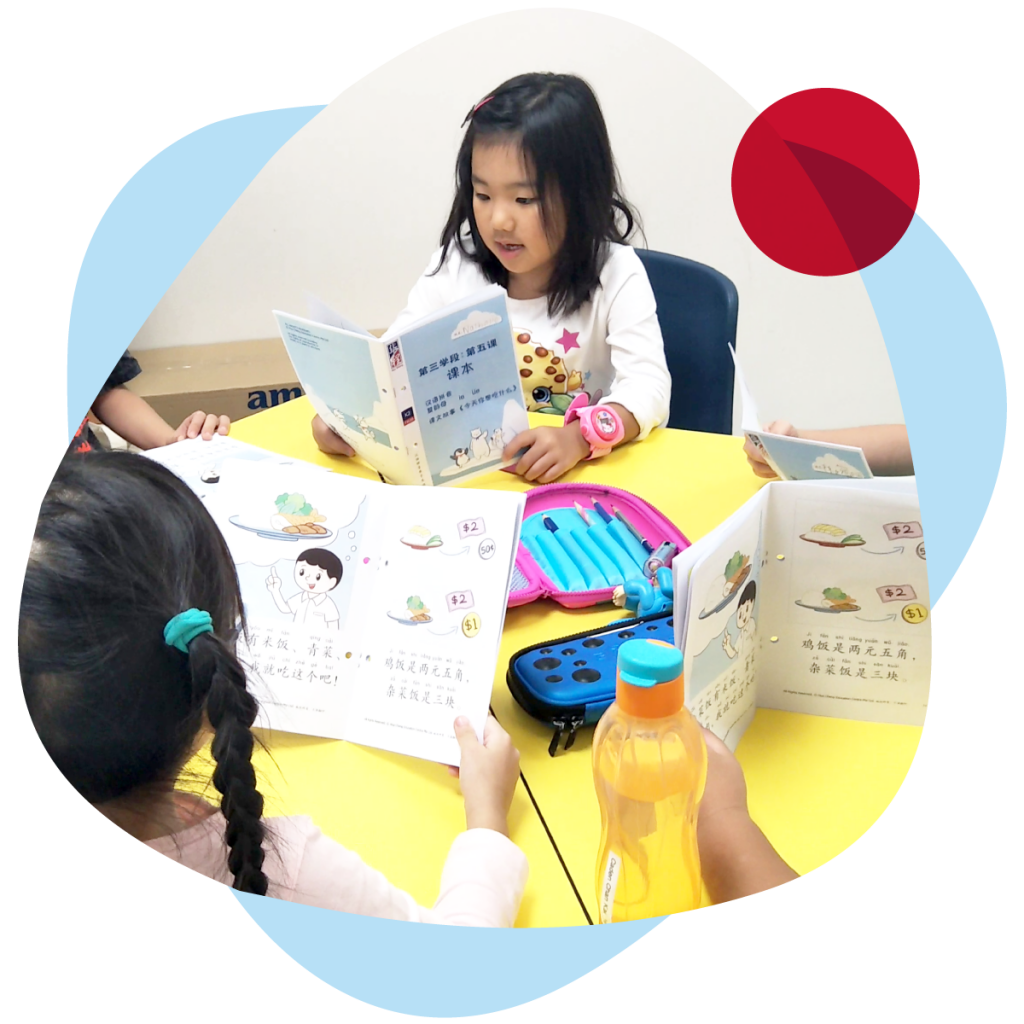 Get a head start in Chinese Language with our Preschool Courses
We communicate in Chinese during class. Children get a head start in understanding instructions in Chinese. Through fun and lively games and exercises, we develop your child's verbal and fine motor skills.
Available for levels:
N1, N2, K1, K2
K2 curriculum is specifically curated to prepare children for Primary 1 MOE syllabus. Starting from Term 1, students will learn the basics of Hanyu Pinyin (汉语拼音) and be able to read and speak proficiently by Term 4.
Our Primary Courses are formulated in line with MOE's latest Chinese syllabus.
By attending our Primary Courses, students will be well-prepared for learning of required vocabulary and sentence structures taught in schools. We have weekly Spelling (听写) exercises in line with ongoing MOE Chinese syllabus. Your child will not have to do additional worksheets or past-year papers at home. Our course content are curated by an experienced team of Chinese teachers with yearly vetting against latest school curriculum requirements.
ACE Course ( our all-rounded essential Chinese course )
CCW Course ( weekly composition writing and comprehension practice )
ELITE Course ( hybrid of ACE + CCW course )
Lessons can be attended both onsite or online.*
*subjected to current arrangements at respective centres.
Our Secondary Level Courses are specially designed for students to acquire the skill set required during secondary school level (Express/Higher Chinese) and follow closely to the MOE syllabus.
Our teachers are here to assist students in maximizing their potentials to score in their exams, through a detailed breakdown of answering techniques and pin-pointing popular tested topics.
Please leave us a message to know more about course fees and schedule.